Senior Police Officer Makes History by Winning GHC480k in NLA Lotto Games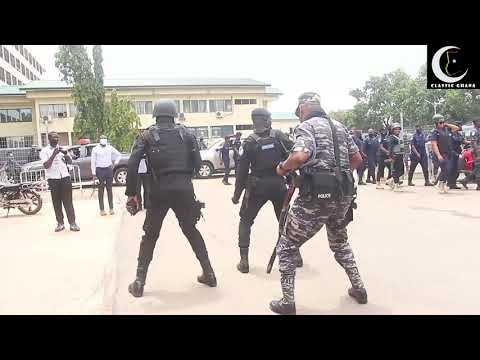 In a historic turn of events, a Deputy Commissioner of Police (name withheld) has made history by winning an impressive GHC480,000 in the National Lottery Authority (NLA) games. The Senior Police Officer's significant win has garnered attention and admiration, marking a momentous occasion for both the individual and the NLA.
Upon confirmation of their victory, the prize money of GHC480,000 was promptly paid to the Police Officer, highlighting the NLA's commitment to ensuring timely and efficient prize disbursement. This instant payment serves as a testament to the new management's efforts to enhance customer confidence and satisfaction, aiming to establish the NLA as a trusted and reliable organization.
It is noteworthy that the NLA has been proactively addressing outstanding lottery wins. In a statement issued on December 13, 2021, the NLA announced the disbursement of funds to clear outstanding wins, with over GHS5 million disbursed as a first tranche to partner banks. The commitment to settling the remaining arrears in the coming weeks further emphasizes the NLA's dedication to fulfilling its obligations to prize winners.
Under the leadership of Director-General Sammi Awuku, the NLA has placed a strong emphasis on revenue generation for the Authority. The establishment of The Good Causes Foundation is a notable step in this direction. The foundation will undertake various Corporate Social Responsibility projects and contribute to sustainability causes, showcasing the NLA's commitment to giving back to society and making a positive impact on the community.
The Senior Police Officer's remarkable win not only highlights the NLA's commitment to transparency and the fair distribution of prizes but also serves as a shining example of the positive changes being implemented by the new management. These changes are aimed at enhancing the overall lottery experience for participants, ensuring that the NLA continues to provide an enjoyable and rewarding opportunity for individuals to try their luck and potentially change their lives through substantial wins.
This historic win by the Senior Police Officer underscores the NLA's dedication to excellence, customer satisfaction, and responsible gaming practices. It stands as a testament to the organization's ongoing efforts to create a transparent, reliable, and inclusive lottery system that brings joy and excitement to participants while contributing to the development and growth of the nation.