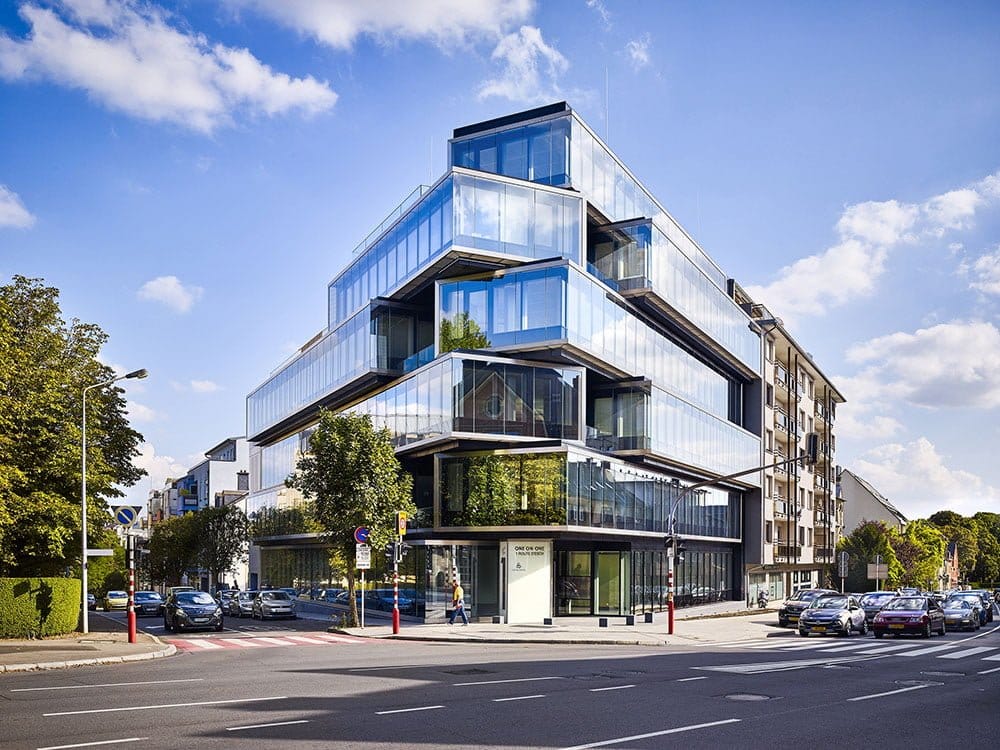 Table of Contents
What is the definition of architecture?
Architecture is an art and technique for developing, designing, and building that is distinct from construction skills. Architecture deals with the fulfilment of both practical and expressive requirements for aesthetic objectives, whereas building deals with the art and acts of using the blueprint and designs from architecture.
Ghana has a diverse range of structures, both geographically and historically. Several of these outstanding buildings may be found throughout the country's 10 regions, making statements as part of the global language of traditional and modern architecture.
What are the many architectural styles in the world?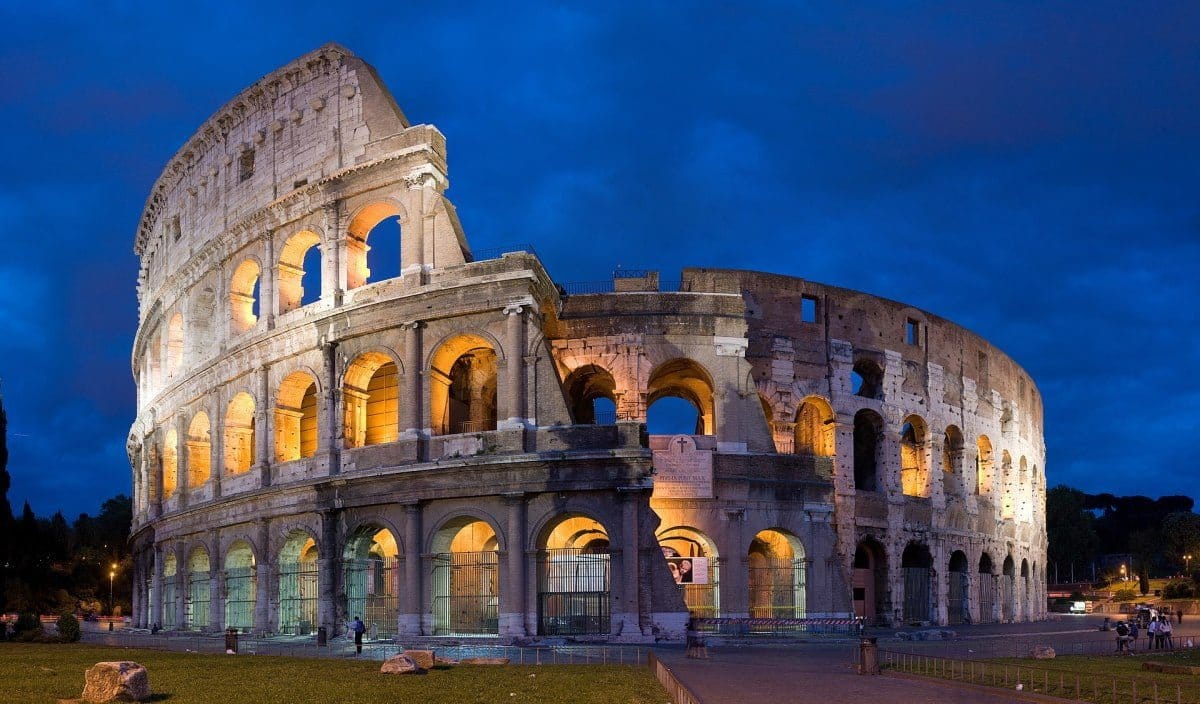 Some of the essential aspects of a mind-blowing design include capturing attention and enticing people for beauty and art. When a structure is breathtakingly noteworthy, we refer to it as a landmark that beautifies a city and attracts tourists. The following are a few examples of architectural styles that can be found in Ghana and elsewhere
Top Architectural Sites in Ghana.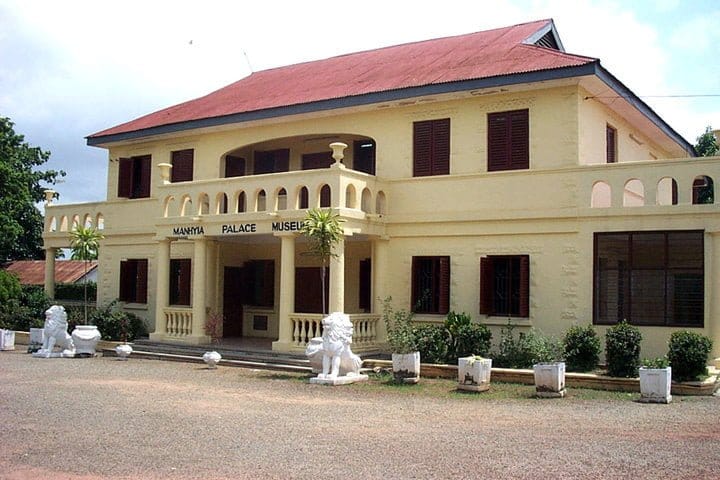 Mosque of Larabanga
The Sudanese architectural influence Larabanga Mosque in northern Ghana is the country's oldest religious monument and one of the oldest in West Africa, prompting some to label it the Mecca of West Africa.
Manhyia Palace
Human activities are linked to aesthetic ideals through cultural symbols and environmentally friendly components of architecture and design. The architecture of Manhyia in Kumasi is based on early 1900s construction blueprints created by the Kingdom of Asante. The open verandas on both floors of the two-story building provide views of the surrounding countryside.
Ghana's Independence Structure
Some of the few notable post-independence structures include Black Star Square and the Ghana Collection room at George Padmore Library. The Accra Sports Stadium and the Kwame Nkrumah Memorial Park surround the area, which is the world's second-largest city square after Tiananmen Square in China.
Some Spectacular Architectural Designs in the World
The Burj Khalifa:
The Burj Khalifa is a mixed-use skyscraper in Dubai, United Arab Emirates. According to all three of the key criteria used to evaluate tall structures, it is the world's tallest structure.
The Burj Khalifa was named after Sheikh Khalfah ibn Zyid l Nahyn, the president of the neighboring emirate of Abu Dhabi.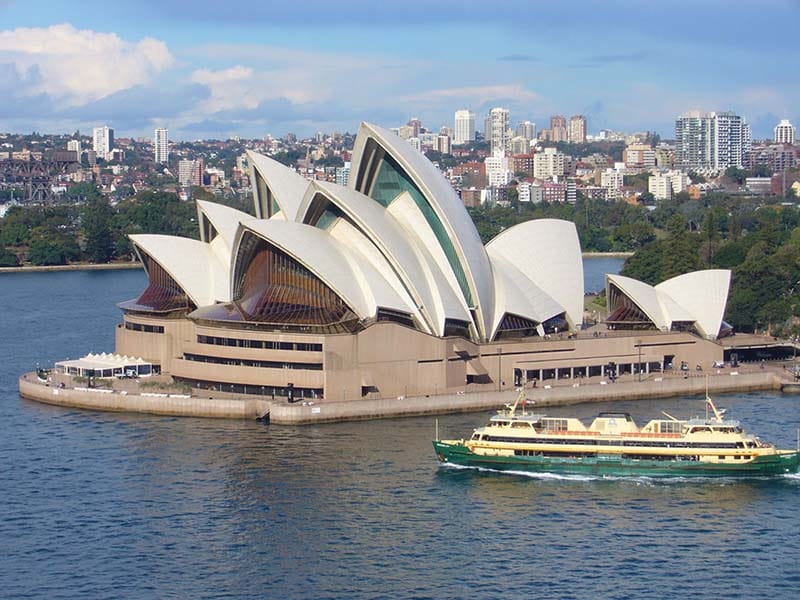 The Shard (London): The Shard is an eye-catching structure. But there's more to this unique building than steel and breathtaking views. Wrap your eyes around this design if you're seeking for reasons to visit The Shard, and you'll be adding London's towering landmark to your bucket list in no time.
The Sydney Opera House: The Sydney Opera House is a work of art from the twentieth century. Its importance stems from its unrivalled design and construction, as well as its outstanding engineering achievements and technological innovation and its status as a world-famous architectural icon.
The Guggenheim Museum: The Guggenheim Museum is undoubtedly Wright's most noteworthy late-career structure. The space's distinctive architecture, with its spiral ramp leading to a domed skylight, continues to enthrall visitors and provide a one-of-a-kind venue for the presentation of contemporary art.
The Dancing House: The Dancing House, or Ginger and Fred, is a metaphor for the structure. The towers are said to resemble reminiscent of the legendary dancers Ginger Rogers and Fred Astair. The dancing couple's male half is signified by a rock tower, while the female half is symbolized by a glass tower.
What distinguishes good architecture?
Architectures must have both form and function, and measuring an architecture's elegance is a suitable test. A well-designed structure will be graceful and have a form simplicity that will be clear to those who take the time to examine it.
What are the Importance Or What role does architecture play in society?
At its most basic level, architecture exists to create the physical environment in which people live, but architecture is much more than that; it is also a component of our culture. It is a depiction of both how we see ourselves and how we see the world.
In Ghana, how much money does a person working in architecture make?
In Ghana, a worker working in architecture earns roughly 4,710 GHS per month on average. Salaries range from 2,260 GHS (the lowest average) to 9,050 GHS (the highest average) (highest average, actual maximum salary is higher).
This is the monthly average pay, which includes housing, transportation, and other benefits. Salaries for different types of Architecture jobs vary greatly. See below for salaries for individual job titles if you're interested in learning more about a certain job.
Salaries for specific Architectural jobs
| | |
| --- | --- |
| Job Title. | Average Salary |
| | |
| --- | --- |
| Architect | 5,860 GHS |
| Architectural Designer | 5,470 GHS |
| Architectural Drafter | 2,260 GHS |
| Architectural Manager | 9,190 GHS |
| Architectural Technician | 3,400 GHS |
Scholarships for architecture students to study anywhere in the world from Ghana
Graduate Scholarships for International Students from the ACI Foundation – Graduates interested in studying engineering, architecture, or material science postgraduate programs can apply for scholarships ranging from US$3000-$5000. Applications are accepted from any country, but the graduate program must be recognized by the Accreditation Board for Engineering and Technology (ABET). Summer 2018 will be the start of the application process for the 2019-2020 academic year.
Scholarships for Architecture in the United States.
* For US students, the Kate Neal Kinley Memorial Fellowship includes a $20,000 prize in architectural design and a $9,000 award in art, architecture, dance, landscape architecture, theatre, or urban and regional planning. Graduates of the University of Illinois at Urbana-College Champaign's of Fine and Applied Arts, as well as graduates of similar institutions of equal educational standing, are eligible. These fellowships will be used to pay for advanced studies in the United States or overseas.
The American Institute of Architects – Various architectural scholarships are available based on academic performance for both current undergraduates and current postgraduate students.
Texas A&M University College of Architecture – Various scholarships available for current undergraduate and graduate students in the department of architecture.
*University of Illinois at Urbana-Champaign, Illinois School of Architecture – A range of international and domestic scholarships to study architecture at the university.
Ontario Association of Landscape Architects (OALA) Scholarship for University of Guelph Students – Canada A student who has completed the third semester of the Master of Landscape Architecture program is eligible for a CA$1,000 prize from the OALA. The winner is chosen based on academic success, design studio performance, and leadership contributions.
Who are the top architects in Ghana?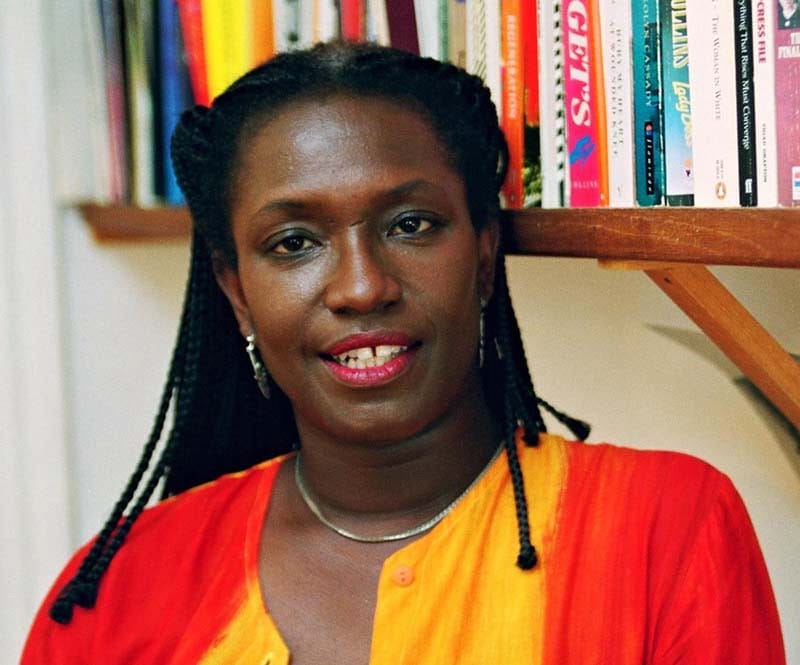 Sir David Adjaye OBE, a Ghanaian-British architect, is noted for infusing his creative sensibility and ethics into community-driven projects. His innovative use of materials, unique designs, and imaginative sensibility have distinguished him as one of the generation's most influential architects. David established his own firm, Adjaye Associates, in 2000, which now has studios in Accra, London, and New York, and works on projects all around the world.
Elsie Owusu OBE is an architect, urban designer, and artist. Her work includes the Supreme Court of the United Kingdom and London's Green Park Station. In 2018, she finished second in the RIBA Presidency election and was re-elected to the RIBA National Council. A studio/residency complex for artist Yinka Shonibare CBE in Lagos; the new Kumasi City Hall and Royal Museum in Ghana; and low-energy dwellings in Sussex, England are among the current projects. She is a board member of JustGhana, a non-profit organization that supports inward investment and good governance in Ghana, with a particular focus on children and young people's education through the creative industries.
Theodore Shealtiel Clerk (4 September 1909 – 1966) was the first Ghanaian architect and an urban planner on the Gold Coast. He was the first CEO of the Ghanaian parastatal, Tema Development Corporation, as well as the city's primary architect, town planner, and developer.
Lesly Lokko is the founder and director of the African Futures Institute (AFI), an independent postgraduate architectural school and public events platform based in Accra, Ghana. She was the founder and director of the University of Johannesburg's Graduate School of Architecture from 2014 to 2019, as well as the Dean of Architecture at the Bernard & Anne Spitzer School of Architecture from 2019 to 2020.
Nana Akua Oppong Birmeh is a Ghanaian architect and the 2017 Forty Under 40 Award winner in the category of architecture. She was named one of the BBC's 100 Women in 2017.
Who are the top architects in the world?
The 8 Greatest Modern Architects of Our Time are Iconic Legends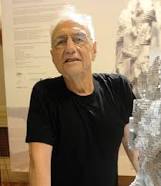 Frank Gehry (born 2.28. 1929): Frank Owen Gehry, CC, FAIA, is an American architect and designer who was born in Canada. Several of his structures, particularly his private mansion in Santa Monica, California, have become internationally recognized tourist destinations.
Frank Lloyd Wright (born 6.8. 1867): Frank Lloyd Wright was an architect, designer, writer, and educator from the United States. Approximately the course of his 70-year creative career, he designed over 1,000 structures.
Ieoh Ming Pei – I.M: Chinese-American architect Ieoh Ming Pei FAIA RIBA. Pei, who was born and raised in Shanghai, was inspired by the garden villas of Suzhou, the customary refuge of the scholar-gentry to which his family belonged.
Zaha Hadid: Dame Zaha Mohammad Hadid DBE RA was a British-Iraqi architect, artist, and designer who is regarded as a prominent figure in late twentieth- and early twenty-first-century architecture.
Philip Cortelyou Johnson: Philip Cortelyou Johnson was an American architect who specialized in modern and postmodern design.
Tom Wright: Tom Wright is a British architect who is best known for creating the Burj Al Arab in Dubai, United Arab Emirates.
Ludwig Mies van der Rohe: (German: Ludwig Mies van der Rohe; American: Ludwig Mies van der Rohe) was a German-American architect. His surname was Mies, and he was known by that moniker. He is considered a pioneer of modernist architecture alongside Alvar Aalto, Le Corbusier, Walter Gropius, and Frank Lloyd Wright Piano, Renzo:
Renzo Piano OMRI OMCA is an architect from Italy. The Centre Georges Pompidou in Paris, The Shard in London, the Whitney Museum of American Art in New York City, and the Stavros Niarchos Foundation Cultural Center in Athens are among his renowned structures. In 1998, he was awarded the Pritzker Architecture Prize.
What are the steps to becoming an architect in Ghana?
A year of practical work experience is required in addition to a degree recognized by the Architects Registration Board (ARB).
a second two-year full-time university study, such as a BArch, Diploma, or MArch.
a year of hands-on experience; * a final qualifying exam
What steps can I take to improve my architectural design abilities?
What steps can I take to improve my architectural design abilities?
Sign up for a Pinterest account.
Attend architecture exhibitions and shows.
Don't duplicate, instead steel and borrow.
Make use of your website.
Literature's influence should not be underestimated.
Lectures on architecture.
Make inquiries.
Is Math Required for Architecture?
The arithmetic necessary for architecture is not particularly challenging in general. To work in the field, you'll need to be able to accomplish things like addition and multiplication, as well as create and solve equations; you won't need to pass an advanced calculus exam.
Is Architecture a Good Profession to Have?
Architects are often well-liked in society, making it a wonderful job choice if you want to be seen as a well-liked individual! They are regarded a blend of arts and intelligence due to their creative inclination and attention to detail!
Top Architectural Softwares to buy in Ghana
Rhino 3D: Rhino 3D has been one of the most popular architectural design tools since its inception in 1998. The software allows users to upload drawings or physical models. Rhino can produce 3D models as well as design documents. In the later versions of the software, you can scan real-world data.
Rhino also includes all of the tools needed to edit designs. You may make animations and excellent renders in addition to the base models. Solid objects and surfaces can be translated into the software by designers. You can even deal with point clouds and polygon meshes with it. As a result, folks who don't want to spend a lot of time learning about the complexity of computer-aided design use the software (CAD).
Revit Architecture: In today's architecture, the concept of building information modeling (BIM) is critical. Sustainability is high on many clients' agendas in a world where environmental awareness is at an all-time high. Revit ARevit Architecture can help with it. The software focuses on offering excellent BIM tools. Automation is an important aspect. Throughout the project, all changes you make to your model are logged. As a result, whatever modifications you make in the 3D view are reflected in the plan, elevation, and section views. The same is true for any additional view changes you make.
It allows you to create libraries of parametric objects, for example. These components are accessible across all designs, allowing you to swiftly incorporate standard models into your project.
SketchUp: SketchUp is popular among architects because of its practical applications. In 2006, Google bought SketchUp. Despite the fact that Google has subsequently sold the company, it has introduced a number of important features. You can import topographical photos from Google Maps into SketchUp, for example. Satellite images are the same way.
SketchUp's main advantage is its low cost. SketchUp is available for free download. Some functionality of other software packages may be missing. Even so, it provides enough information to assist you in creating quality models. However, the most of the exporting features are disabled in the base package. Nonetheless, this provides you with freedom. You can pick and choose which functionalities are appropriate for your project. As a result, you only invest in what you require.