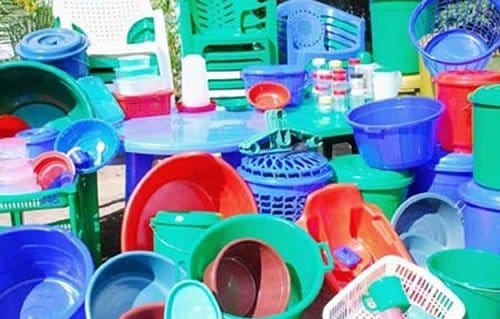 plastic bottles in ghana
In Ghana, there are many manufacturing companies that are core container manufacturers and wholesale distributors of plastics, chairs, and tables. This post shows some of the top plastic bottle companies in Ghana. Plastic bottles are manufactured from high-density plastic. Common uses for plastic bottles or plastic bottle containers are for storing liquids especially natural mineral water, soft drinks, motor oils, cooking oils, shampoo, ink, medicine, and milk.
If you are in the position of searching for some of the top and best plastic manufacturers and distributors in Ghana, then the following list should help you.
Charkieh Plastics and Packaging Gh Limited

Charkieh Plastics and Packaging Gh Limited are pioneer manufacturers of plastic buckets in all sizes. They also produce Mold, Dye and punches.

We believe in the preservation of the environment.Our team is dedicated to the promotion of bio degradable products.We do this by keeping our clients well informed of the new technologies available to produce bio degradable products and by giving them a competitive edge for these products in the market.

Comfort Plastic Ltd:

Comfort Plast Limited: Since our establishment in 1998, we have been offering our clients fine quality plastic chairs and tables that are designed with the aim of providing the highest level of comfort, superior design, with a variety of colours, at the modest economical prices.

We believe that these are the reasons why we have been successful in achieving high levels of repeated business.

Our Products:

Our plastic products are specially customized to ensure high durabl quality, resistance, endurance and to be suitable for indoor and outdoor use.

We have a variety of Chairs and Tables to suit all your events, whether:

 You are hosting a dinner

– An indoor or outdoor wedding or birthday    party

– Beaches

– Assemblies

– Restaurants

– Drinking bars and spots

– Churches, schools, conferences, events

– Exhibitions

– For your funeral services.