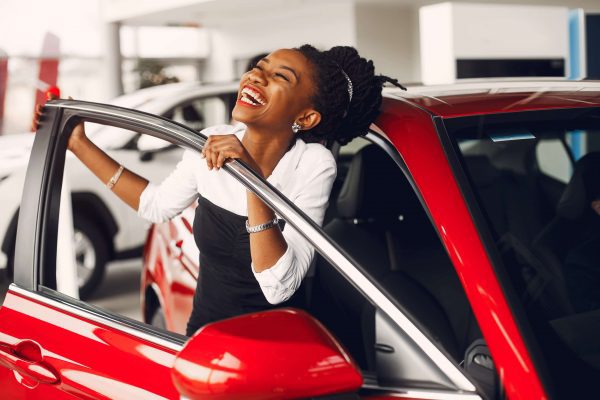 Car rental companies enable society in a vast way. In terms of saving time and efficiency, or even when traveling, car rentals can help you save both time and money.
At certain times, you don't need to buy but rent. Car renting provides a very affordable way to get from a certain destination to another destination. From business trips to vacations to even special events, they offer a variety of vehicles for renting like sedans, SUVs, minivans, vans, and even luxurious cars like LIMOS, BMW, and Mercedes Benz
The following are some of the top car rental companies in Ghana .
Top Car Rental Companies in Ghana
How to Rent Car in Ghana
When searching for a car rental company in Ghana, the most important thing is to compare the charging rates and terms by at least 3 to 4 different companies so you can choose the best deal. Some companies may offer discounts or deals so you must always check or ask for their discount service.
You must also make sure you check and read the agreement before signing and also make sure you have really understood the terms and conditions.
The following are some guidelines on how to rent a car in Ghana.
Make a thorough research on the car companies: You must start by researching different car companies in Ghana to find the one that best suits your taste, design and budget. The best advice is by looking for car companies with good reputation and also a wide catalogue of cars to select from. Places like google reviews are a great way to check for reviews from lessees.
Compare the Rates and Terms: After you have selected a few car rental companies in the area you want like let say an airport, compare their rates and terms to find the perfect deal. Make sure you pay attention to factors like the type of car you are interested in, compare the rate and terms to find the right deal. Also pay attention to factors like fees, restrictions and the rental period.
Book in Advance: The best way recommended is to book a rental car in advance, through online or by calling the rental agency directory and making payments through their preferred means. In Ghana, most car companies might take MOMO: Mobile Money. And you can pay via MOMO through expressPay which also enables foreigners to pay through credit cards or bank accounts directly.
Provide the necessary personal information: When booking a rental car, in most cases you will be needed to provide personal information like name, age, id card, social security card or any identification for security reasons. Make sure you have your driver's licence and payment method ready which will be required.
Review the Agreement: Before you sign the rental agreement, diligently read through the car rental terms and conditions once again and always pay attention to details like mileage allowance, insurance coverage and any miscellaneous fees you might have escaped. Also check for the penalty or fee in case the car gets damaged.
Picking up the vehicle and dropping off the vehicle: When picking up and dropping off the vehicle, be sure to inspect the vehicle extremely well and report any issues to the rental company. And when returning the vehicle at the end of the period, make sure the car is in the same condition you hired, else you will or may be charged with additional fees.
By following the above car rental guidelines and steps on how to rent a car, you can easily rent or lease a car in Ghana and have a very nice and smooth experience.
Advantages of Renting a Car in Ghana
Flexibility: One main advantage of renting a car in Ghana is the flexibility. Ghana offers one of the best flexible terms of renting cars. Travellers can easily move around or explore different geographical areas of Ghana at their own pace.
Convenience: You also get the convenience to stay outside of the city centres and this allows you to easily get around and access nearby attractions like safaris, natural parks, forest reserves and recreational centres.
Some Popular Car Rental Locations in Ghana
There are several rental locations in Ghana, however, the following are considered to be the most popular according to google reviews: Kotoka International Airport, East Legon, Airport Residential Area, Accra City Central.
Online Travelling Agencies with Rental Services
Adding to the above car rental company, there are also some online travel agencies and flight booking companies or websites that people can rent cars upon arrival with services like chauffeurs or self drive.
Types of Car Rentals in Ghana
Economy Cars in Ghana:
Economy cars are the most common car types for car rental service. This is because of its affordability. They are also very small in size and consume less fuel. There are other various types of economy cars, these include used economy cars, luxury economy and others. Examples of economy cars are Honda Civic, Toyota Vitz, Nissan Versa, Toyota Corolla, Subaru Impreza, Hyundai Elantra GT, Mini Cooper, Nissan Sentra SE-R, Honda Civic Hatchback, Honda Accord, Volkswagen Up, Suzuki Jimny, Ford Fiesta, Kia Rio, Kia Soul, Honda Insight, Chevrolet Spark, Chevrolet Sonic, Volkswagen Golf, Volkswagen Jetta, Mazda 3 and others.
Luxury Rental Cars in Ghana:
Luxury car rentals are normally not classified as cheap car rental and include cars with quality leather seats, extra room for luggage and also with a strong engine, and with extra comfort. Examples of luxurious cars are the Mercedes S-Class Benz, BMW 7 Series, and Audi A8.
SUVs:
The term SUV is a type of car jargon that's an acronym for Sports Utility Vehicle. Normally these types of cars are very high above the ground and are suitable for long journeys and vacations at outskirts of towns or on rough roads.
SUVs are better options for people looking for extra space and also engine power. These SUV cars are perfect for large groups and people looking to go for camp meetings for days or long vacations. Examples of SUVs are the Ford Explorer, Jeep Grand Cherokee, Chevrolet Tahoe
SUVs are a great option for those who need a vehicle with more room and power. These cars are perfect for larger groups and those who need to tow items. Examples of SUVs include the Ford Explorer, Chevrolet Tahoe, and Jeep Grand Cherokee.
Minivans:
The Minivan is like a saloon car but very perfect for larger groups who also need more room and storage space. These cars are normally great for families, church groups, and company workers who want to take a road trip or need transport for a lot of gear. Examples of minivans are the Kia Sedona, Chrysler Pacifica, Honda Odyssey, Toyota Vans, and others.
Large Van Rentals:
Van rentals are great for those who need to transport a large group of people or items. Vans are typically larger than minivans and offer more space for cargo. Examples of vans include the Ford Econoline, Chevrolet Express, and Mercedes Sprinter.
Impact of Car Rentals to Society
Car rentals have a significant impact on the travel industry. They provide an affordable way to get around and allow people to explore destinations without having to worry about public transportation or buying a car. Car rental companies also help to reduce traffic congestion and pollution, as they provide an alternative to owning a car. By using a rental car, people are able to reduce their carbon footprint and help to protect the environment.
Top Car Rentals in Kotoka International Airport
The top car rentals in Kotoka International Airport are Saint Michaels Car Rentals, Max Car Rentals, Eurostar Global Limousine Group, Roa Executive Car Rentals, Alabaster Car Rentals and Tours Ltd, Hertz Ghana, Jonac Executive Car Rental, RentdriveGH, Frimprince Transport Service, West Africa Rentals, Alabaster Car Rental.
Car Rental FAQs
What are some car rental companies in Ghana?
Some top car rental companies are Alabastor Car Rental Tours Ltd, Yoks Rent a Car, and Ghana Car Rentals, Frimprince Transport Service, Avis Ghana and Hertz Ghana. There are more of them websitesgh.com
How do I compare rates and terms from different car rental companies in Ghana?
To compare rates and terms from different car rental companies, visit their websites or get their brochures or PDFs and compare the prices, terms and offers and packages to get the best.
Is it necessary to book a rental car in advance in Ghana?
Most of the time, it is very recommended to book in advance by contacting them directly to prevent shortage of cars, especially when on weekends or holidays and when the place or specific car might be on demand.
What information do I need to provide when booking a rental car in Ghana?
When booking a rental car in Ghana, you will mostly need to provide your personal and payment information if required by the car company. You might also aswell provide your driver's licence or ID card.
Are there any fees or restrictions I should be aware of when renting a car in Ghana?
It is imperative to carefully go through the agreement and be very aware of the terms carefully before signing it. Always make sure by paying attention to mileage allowance, miscellaneous fees or even insurance coverage or any fees pertaining to an accidental damage to the car.
Are there car rental locations at airports in Ghana?
Yes, there are car rental locations at airports in Ghana, including Kotoka International Airport in Accra. There may also be car rental locations at other airports in the country. E.g Hertz, Saint Michael's Car Rentals, RAJAM Car Rentals.
Can I use an online travel agency or flight booking website to book a rental car in Ghana?
Yes, you can use an online travel agency or flight booking website to book vehicles for rentals which might be part of the travelling packages.
Are there any age restrictions for renting a car in Ghana?
In Ghana, the rental companies age restriction is the same eligible age to drive a car or to have a driver's licence. This age is from 18 and above.
Is it necessary to have an international driver's licence to rent a car in Ghana?
Most of the time, international drivers licence works in Ghana, but sometimes the police may worry. It is advisable to get a driving permit from either immigration or any police station or the drivers licence office.
Are there additional fees for additional drivers when renting a car in Ghana?
Some car rental companies in Ghana charge additional fees for adding additional drivers to the agreement. It is most important to check the specifics of the agreement before.
Can I drop off the rental car at a different location than where I picked it up?
Some car companies may allow you to drop off the rental car, but may come at a fee.
Are there any discounts or deals available for car rentals in Ghana?
Some car companies offer deals like discounts for booking in advance for a longer time period.
What should I do if I have an issue with the rental car while in Ghana?
If you have an issue with a rental car while in Ghana, you can contact the rental company and if the matter is above the company, you can report a nearby police case if it is an offence.
Can I take the rental car outside of Ghana?
Some companies in Ghana allow the vehicles to be taken outside, however, the cost involved might be huge.
Is it possible to rent a car in Ghana without a credit card?
Some top rental companies in Ghana rent cars with credit cards. Especially companies around the Kotoka International Airport.
Are there any additional fees for returning the rental car with a full tank of gas in Ghana?
Some car rental companies in Ghana may have a policy of requiring the rental car to be returned with a full tank of gas.It is important to check with the specific rental company to confirm their policies on returning the rental car with a full tank of gas.
Is it necessary to have insurance when renting a car in Ghana?
Some car rental companies in Ghana may require you to have insurance coverage for the rental car.
What types of vehicles are available for rental in Ghana?
The types of vehicles available for rental in Ghana may vary depending on the specific car rental company and location. Some options may include sedans, SUVs, vans, and trucks.
Are there any additional fees for returning the rental car late in Ghana?
Some car rental companies in Ghana may charge additional fees for returning the rental car late.
Can I cancel or change my rental car reservation in Ghana?
It may be possible to cancel or change your rental car reservation in Ghana, depending on the terms and conditions of the rental agreement.
What is the most popular rental car in Ghana?
The most popular car for rental in Ghana is the Ford Explorer according to kayak .com
What types of cars are rented the most in the world?
While they wouldn't disclose specific rental numbers, Turo shared their 10 most popular cars rented over the last eight years with Newsweek.
No. 8 – Honda Civic.
No. 7 – Tesla Model 3.
No. 6 – BMW 3 Series.
No. 5 – Jeep Wrangler.
No. 4 – Toyota Camry.
No. 3 – Toyota Prius.
No. 2 – Ford Mustang.
No. 1 – Toyota Corolla.
Which type of cars are the cheapest to rent?
Economy cars are typically the cheapest, and therefore the most likely to be booked.
What is an Economy Car?
This is the type of vehicle which usually has 4 doors with 5 passenger seats and is moslty the smallest of all vehicle group of cars. The name economy usually comes from the affordablity usage of it fuel consumption.
Why is renting better than buying in some circumstances?
Normally the monthly cost is often lower than the traditional auto loan payment. You are always not responsible to repair the car while leasing or renting it. Also, you can just change the car when you want to upgrade instead of selling it if it is yours.
What is the best day to rent a car?
Weekends are the best days to rent a car because most people do not need them on the weekend.
What is the most popular luxury car to rent?
1. Ferrari 458 Speciale A.
2. Aston Martin Vanquish Coupe.
3. Lamborghini Aventador.
Where are most rental cars in Ghana imported from?
Every year, Ghana imports roughly 100,000 automobiles. With an estimated yearly value of US$1.14 billion, almost 90% are secondhand cars. Leading suppliers include Germany, Japan, the United States, South Africa, New Zealand, the United Kingdom, and mostly North America.