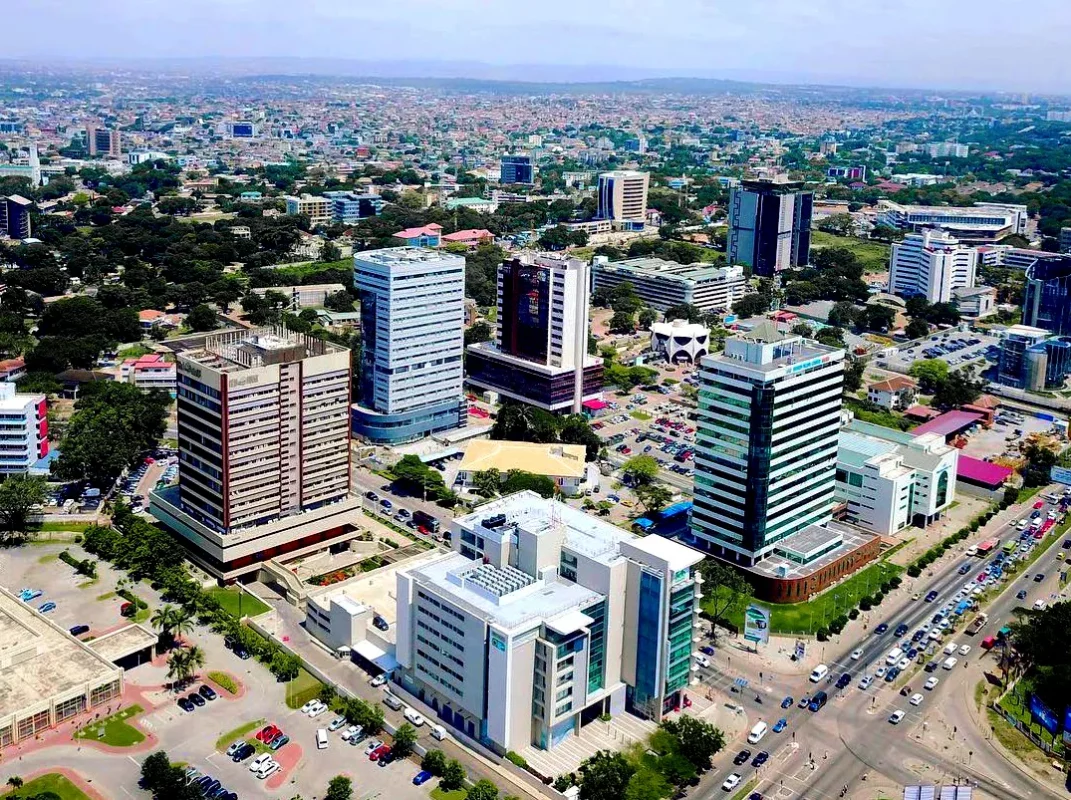 Table of Contents
Introduction to East Legon
Looking to know a little bit about East Legon? Well, it's definitely an interesting place. East Legon is an upscale neighborhood in Ghana, located in the Greater Accra Region. It's situated just west of the airport, so it's pretty convenient if you're flying in. And if you're looking for something a bit more central, it's only a quick drive from the city center too. It's a pretty big area, about 4.95 square kilometers, and it's about 9.36 kilometers away from the airport.
East Legon Map
One thing that's really cool about East Legon is that it's bordered by some other pretty neat places. West Legon is on one side, Ashongman Estate on another, and Adenta to the north. It was actually developed in the 1960s as a fancy residential neighborhood for Ghana's elite, and it's still considered one of the wealthiest areas in the country today.
If you're looking for a luxurious property, East Legon is the place to be. You'll find some of the most expensive real estate in Ghana there, so it should be pretty easy to find your dream home. And if you're looking to get around, it's just an 11-minute drive from the Kotoka International Airport and a 38-minute drive from Tema Harbour.
Serenity
You know what's great about East Legon? It's like this peaceful oasis in the middle of the city. The atmosphere is just so relaxed and serene. I don't know if it's the friendly people, the picturesque surroundings, or what, but it just has this calming energy.
One of the things that really stands out in East Legon are the buildings and gardens. They're absolutely stunning – many of them are big and grandiose. It's the perfect place to take a little break from the hustle and bustle of everyday life. Whether you're looking to spend a few days away from the city or just looking to unwind, East Legon has a little something for everyone.
There are plenty of outdoor activities like hiking trails and charming beaches, as well as cute cafes, quaint shops, and luxury apartments or houses. Plus, there are plenty of lodging options to choose from, so you're sure to find something that fits your budget.
So why not come see for yourself? East Legon is a tranquil and prosperous neighborhood, home to some of Ghana's wealthiest and most influential citizens. You won't be disappointed. East Legon is also home to foreigners from all countries such as the United Kingdom, Canada, South Africa, Korea, Egypt, the United States of America, and many others.
Security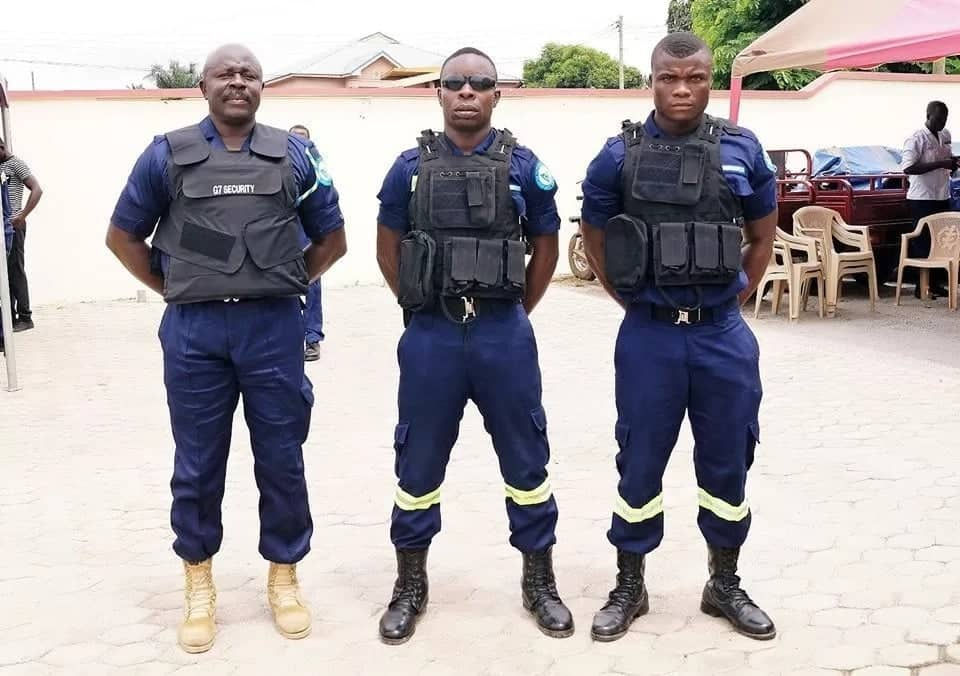 When it comes to security, East Legon is definitely a top pick. It's got everything you need to feel safe and secure. For starters, there are personal security guards and gated communities all over the place, making it easy to find an apartment or townhouse that's tucked away in a private, secure community. And, a lot of the houses come with their own "boys quarters", which is a separate living space for maids or security guards. So, you don't have to worry about sharing your living space with someone else.
Not only that, but East Legon also boasts a low crime rate. That's partly because there are a number of embassies located in the area, such as the US embassy, German embassy, and Chinese embassy. When you've got that kind of international presence, it's a pretty good indicator that the area is safe.
All in all, East Legon is one of the most luxurious neighborhoods in Ghana, and it's home to many diplomats, politicians, and business people. So, if you're looking for a place that's both opulent and secure, East Legon is definitely worth checking out.
Starting a Business in East Legon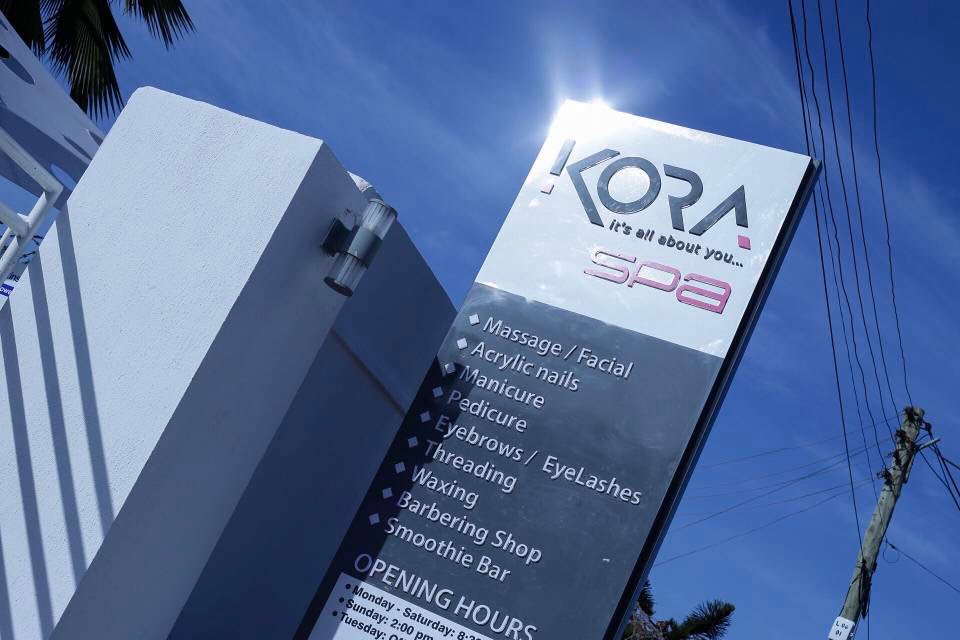 Are you thinking about setting up shop in East Legon or looking for a new place to call home? Well, you're in luck! East Legon is not only an affluent suburb of Ghana but also a booming business center.
One of the best things about East Legon is its diverse range of businesses and services. Whether you're in the financial and professional services sector, retail, or manufacturing, there's something for everyone here. In fact, the financial and professional services sector makes up over 60% of businesses in East Legon, followed by the retail sector at 30%, and the manufacturing sector at 10%.
Speaking of retail, East Legon is home to some great shopping options like the Accra Mall, one of the largest malls in West Africa. You'll also find supermarkets, clothing stores, and electronic stores. And when it comes to manufacturing, there are plenty of food and beverage manufacturers, pharmaceutical companies, and chemical companies in the area.
But it's not just about business in East Legon. The neighborhood is known for its attractive buildings, gardens, and the relaxed atmosphere, peaceful surroundings and the amiable folks. It's the ideal spot for a holiday or just to unwind.
And let's not forget about security. East Legon is known for its high security, with personal security guards and barricaded communities, making it a safe and secure place to live. There are also a lot of properties for sale in East Legon, from houses to apartments and even studio apartments.
So, whether you're looking to start a business or find a new place to call home, East Legon has got you covered. It's no wonder it's one of the most affluent neighborhoods in Ghana and home to many diplomats, politicians, and business people.