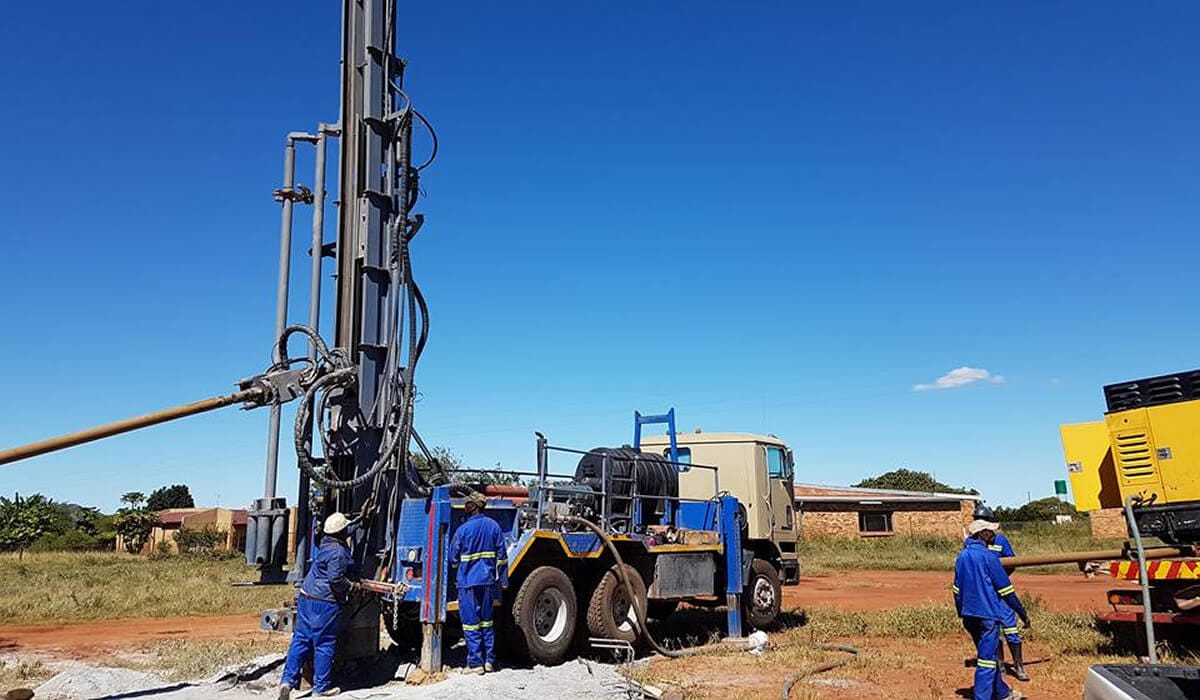 Table of Contents
Introduction
Bore-hole drilling Process in Ghana: Do you want to drill a borehole? Here's a step-by-step frequently asked questions about what to expect and how to prepare.
The importance of water: In Ghana, most developing areas may lack the frequent supply of water. This has led to the emergence of borehole drilling companies and businesses. How can you know the best borehole drilling companies and what are the top most questions asked before you contract one?
Whatever your needs are, nothing beats a reliable source of affordable water right where you need it. In most cases, the solution is to drill a borehole.
However, drilling a borehole necessitates some research and planning. And the Borehole Water Association (BWA) receives numerous calls from end-users seeking advice on how to drill a borehole.
In this article, we'd like to address some of the most frequently asked questions. We hope that the answers will make the borehole drilling process as easy for you as possible, and that they will help you get the best return on your investment. The following are the list of FAQs addressed:
How to get the right bore-hole drilling contractor.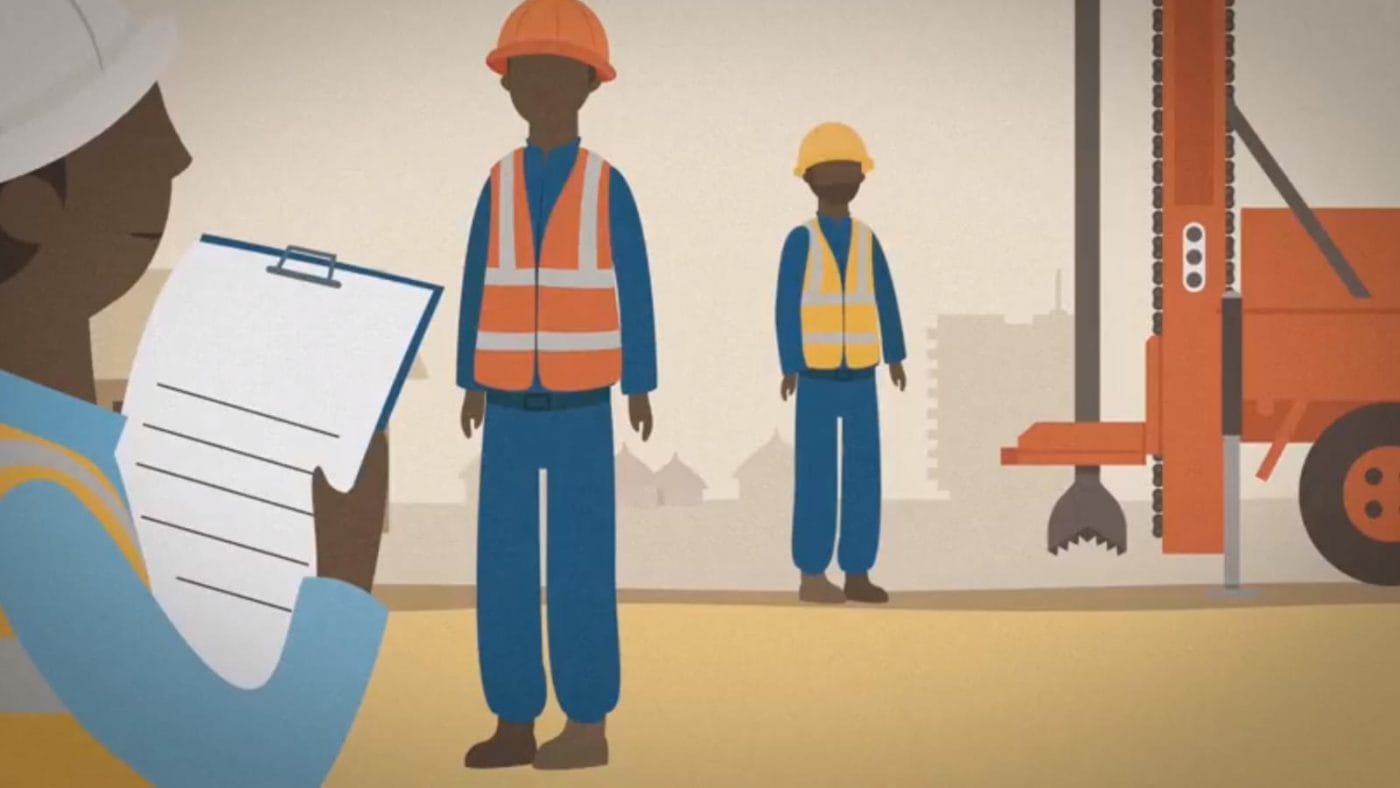 The first way to avoid being "ripped off" from contractors is to educate yourself about the borehole drilling process, which you are already doing by reading this article!
Following that, it is critical to work with a reputable contractor who either uses a contract document outlining clear deliverables or provides a detailed quotation of the work to be done, including delivery times and costs.
How to register your bore-hole.
Because some municipalities have bylaws requiring borehole registration, it is critical to contact your local municipal authority to clarify the situation.
You should also visit the Ministry of Water Affairs and Sanitation's of Ghana groundwater page on the DWS website, which contains useful groundwater information. In response to the question: 'I have a borehole in my garden,' the Frequently Asked Questions link provides the following information. Is it necessary for me to register the borehole?
DWS provided the following response:
'The answer is twofold: I A borehole is not registered, but a water use – whether the source is surface or groundwater; and ii) No registration is required for this type of groundwater use (watering a garden) because it falls under Schedule 1-uses. However, some municipalities have bylaws requiring borehole registration. Please contact your local municipal government to clarify the situation.'
How do you know where to drill borehole in Ghana.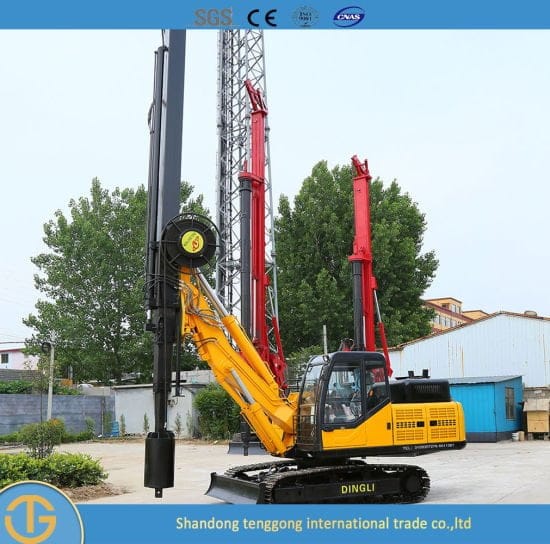 Can the drilling rig get to the drill site? The majority of residential lots are surrounded by palisade fencing or brick walls. To say the least, getting a 25-tonne drill rig onto the property can be difficult. In many cases, you have two options: the beginning of the driveway or the middle of the driveway! Because access is easier in industrial properties and farms, the choice becomes much easier.
Remember that you may need to do some deconstruction work to allow the drill rig access to your property, and that once the borehole has been drilled, some building work may be required to restore the area.
Discuss this with the drilling contractor to ensure that they can provide a solution that is both practical for your property and gives the borehole the best chance of success.
How much does it cost to drill bore-hole in Ghana or Accra?
Based on our research, the following are the breakdown of the total cost of drilling bore-hole in Ghana. Note: This estimation is based on average charges from the list of our top borehole drillers on websitesgh.com. Price might change at your location.
| | |
| --- | --- |
| Description | Cost |
| Borehole Drilling | GHS4,000.00 |
| Borehole | GHS760.00 |
| Platform Construction | GHS1,440.00 |
| Pump Installation | GHS900.00 |
| Borehole Capping | GHS100.00 |
| Transport Fee | GHS800.00 |
| Total | GHS8,000.00 |
Where is the most likely location in Ghana to find a reliable Aquifer?
Aquifers are the best porous rocks or sediments that hold enough water. When your land is filled with Aquifers, you will be replenished with a lot water when you drill.
Begin with some fundamental research. Are there any producing boreholes near you? If there are, it's a good sign, but it's not a guarantee that you'll have access to water. You can also speak with a BWA driller in your area to learn how many boreholes have been drilled in your area and how much water these boreholes are yielding.
Given the size of the investment, you may want to consult with a hydrogeologist before beginning drilling. A hydrogeologist can conduct a survey of your property to determine the best location for intersecting strong water flows. They would use published data (e.g., groundwater maps) and, in some cases, geophysical instruments to accomplish this. In the right circumstances, these methods have a very high success rate.
How deep should a Borehole Be?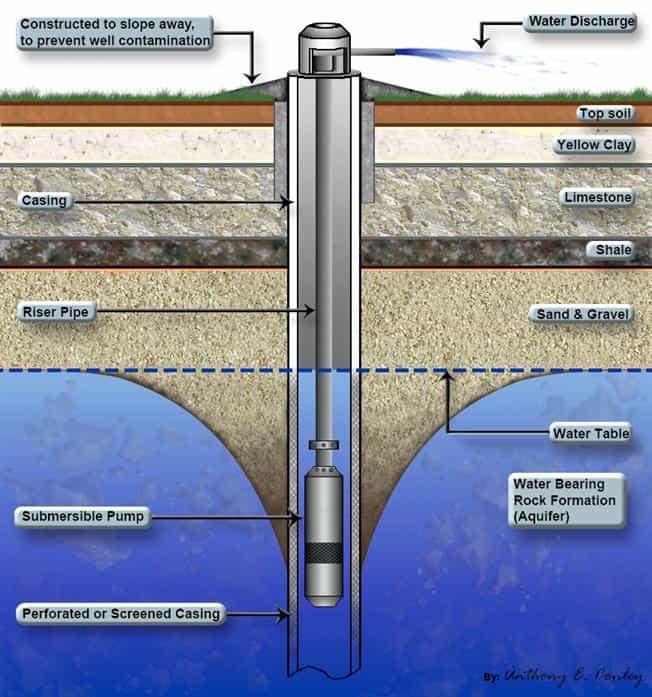 What is the significance of borehole depth?
Because the Dragon Drilling team is an expert in borehole drilling, we'll be able to answer a lot of questions about what we do. We're frequently asked how deep we'll need to drill, whether for environmental reasons, project length, or simply curiosity.
The world's deepest borehole was drilled to a depth of approximately 7.6 miles, but Dragon Drilling prefers to keep things low-key! We will only drill as deep as is necessary to provide you with a productive borehole.
The depth to which we will drill is determined by two factors:
What if the Driller doesn't discover water?
Your agreement with the driller will be to drill a hole in the ground with the possibility of tapping into a long-term water source.
If proper siting procedures were followed and the hole was discovered to be "dry," you will still be required to pay the contractor for the drilling. If the hole is not viable, you will not be required to pay for any materials or equipment required for a complete installation, such as the pump, piping, and electrics. These items are determined by the amount of water available or required and can only be chosen after a test of the hole's yield potential has been performed. In essence, no water means no need for a pump and associated equipment. Make certain that this is expressly stated in the contract.
This will be done over a specific time frame. While a genuine yield test incurs additional costs, the money is well spent.
What are the types of Bore-hole pumps required?
You may want to hire a second contractor to select and install a pump and other ancillary equipment, or your driller may be able to provide a turnkey service.
Pumps are classified into three sizes: too big, too small, and just the right size for the job. A good selection and years of trouble-free operation begin with reliable yield test borehole data.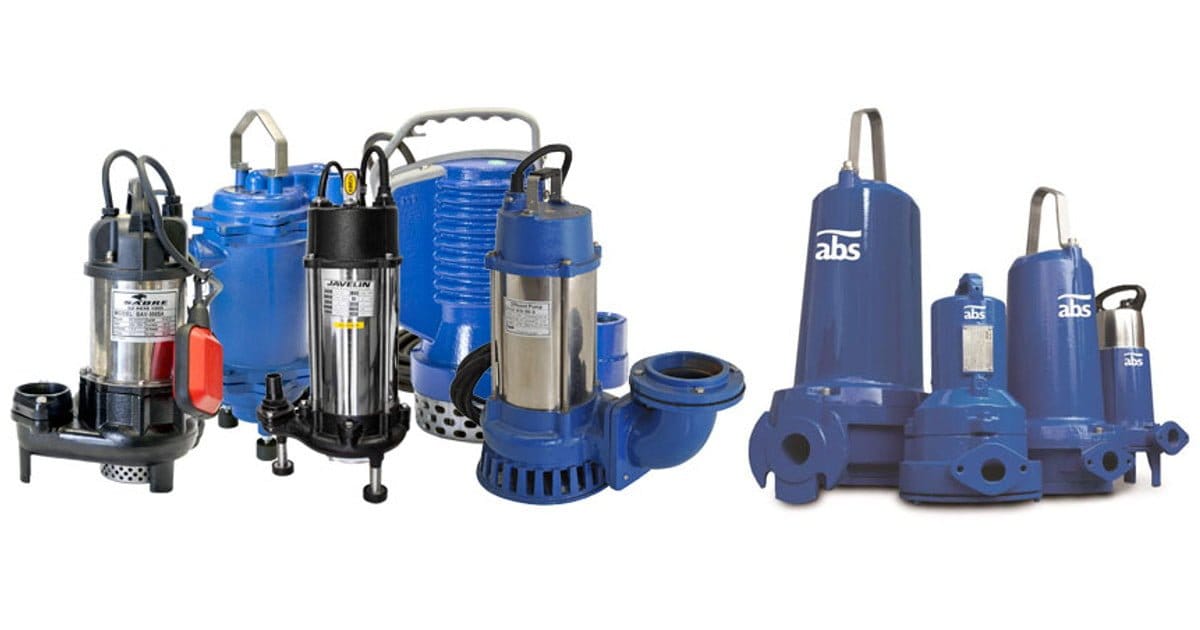 Some examples of top borehole Pumps.
Ebara Winner 4N Borehole Pumps
Grundfos SP Borehole Pumps – 230V
Grundfos SP Borehole Pumps – 400v.
Grundfos SQ 3″ Borehole Pumps.
Efaflu 3″ NBS Borehole Pumps.
Grundfos SQE 3″ Borehole Pumps – Constant Pressure System.
Franklin Electric Submersible Pump Motors.
Lowara GS Borehole Pumps – 400V
Be wary of advertisements such as "this month's special, a 0.75kW pump for only…" It's very likely that it's completely inappropriate for your application.
Request that your contractor explain the capabilities of the pump, as well as the controls and protection devices that they have installed. An informed end user will be able to recognize the first signs of potential problems and seek qualified assistance before they become too costly.
The electrical portion of the installation MUST be completed by a qualified electrician who has been trained or has extensive experience with groundwater installations. Your borehole is an essential component of the property's electrical system and must be included in the Certificate of Compliance (CoC).
How to care for your bore-hole
With the ability to access groundwater comes the responsibility to care for the resource for all other users and future generations, just as it does with anything else:
The effect of Pollution on Boreholes.
The borehole's top should be finished. You should also take basic precautions around the hole to prevent run-off, pesticides, or other pollutants from entering. If the water in your borehole becomes contaminated, the process of cleaning the aquifer is time-consuming and costly. Fertilisers and hydrocarbons are examples of pollutant sources (petrol, diesel, engine oil).
How to conserve your borehole water.
Irrigate later in the afternoon to minimise evaporation losses. Despite the fact that you can now get "free" water, use it sparingly. Running water out of a garden and down a storm drain is wasteful, and it adds to the cost of operating the borehole for no return.
Only use water when absolutely necessary. Automatic irrigation systems can be very useful, but you'll need to adjust the settings based on the season and the amount of rainfall you've received. If it's raining, don't let the system run, and consider adding a rain sensor or a soil moisture sensor to your irrigation system to avoid overwatering.
Borehole Lifespan Expectancy.
If all of the boxes are checked, the major components should have a 20-year life. The water in the aquifer may vary with the seasons (groundwater is dependent on rainfall), but if properly managed, the resource should be available when your great grandchildren need it!
Is it Beneficial to invest in Borehole?
Owning a borehole will add significant value to your property and will be a good investment over time. This assumes that the installation was done by professionals and that it was used with care.
How many litres of water can bore-holes in Ghana produce per day?
The answer might vary based on the location. However, in Ghana, most boreholes averagly produce around 20,000 litres per day.