Sikkens Autobase Plus MM: The Perfect Choice for Optimal Color Match and Protection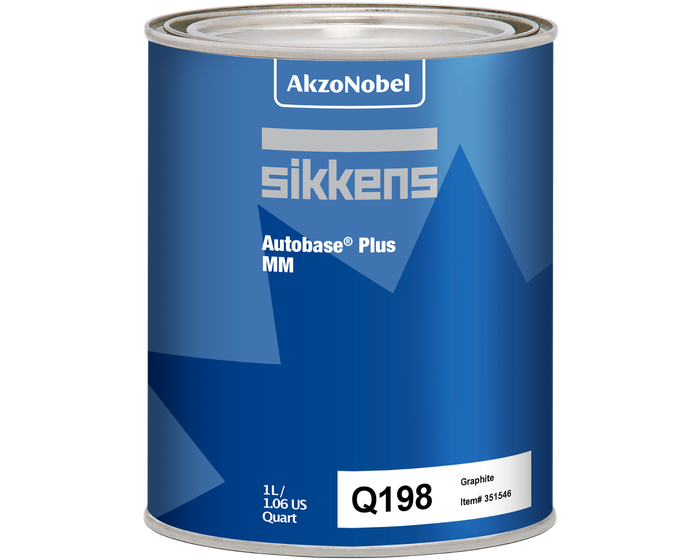 When it comes to achieving a flawless and long-lasting finish for your car, nothing compares to Sikkens Autobase Plus MM basecoat. With its exceptional coverage, precise metallic control, and superior sprayability, this product is a top choice for automotive enthusiasts and professionals alike. In this ecommerce article, we will delve into the remarkable features and benefits of Sikkens Autobase Plus MM, highlighting why it's the ideal solution for achieving an optimal color match and providing ultimate protection for your vehicle's paint.
Unmatched Color Match and Replication
This product basecoat is designed to replicate the original equipment manufacturer (OEM) solid, metallic, and pearl color effects with astonishing accuracy. Achieving an optimal color match is essential for maintaining the value and aesthetics of your car. By using advanced digital color tools and a simple mixing ratio, This product ensures that your vehicle's color is a seamless match, blending seamlessly with the existing paintwork.
Perfect Coverage and Metallic Control
Autobase Plus MM offers perfect coverage, allowing you to achieve a flawless and even application. Its high coverage capabilities ensure that fewer coats are required, saving you time and reducing paint consumption. Whether you're working on a small touch-up or a complete repaint, the Autobase guarantees outstanding results.
One of the standout features of this Autobase is its exceptional metallic control. Controlling the metallic particles in a paint job is crucial to achieving the desired visual effect. With this autobase, you have full control over the intensity and distribution of metallic flakes, enabling you to create stunning special effect colors that truly make your car stand out from the crowd.
Superior Protection against Environmental Elements
Your car is constantly exposed to various environmental elements that can damage its paint. This product goes above and beyond in providing superior protection to keep your vehicle looking its best. For optimal results, the product should be used in conjunction with a Sikkens clearcoat, forming a robust barrier that safeguards your car's paint from UV rays, harsh weather conditions, and everyday wear and tear.
Uncompromising Quality and Durability
When you choose Autobase Plus MM, you can rest assured that you're selecting a product that exhibits superb flow, possesses superb flow, minimal paint consumption, exhibiting quick-drying properties, mm basecoat, perfect choice, highly resistant, weather conditions, wide range, high coverage, long lasting, readymixed option, harsh environment, quick-drying, environment, autobase, assurance, easy, apply, sprayability, combination, assured, attained superior quality and durability. The long-lasting finish ensures that your car's appearance will continue to impress for years to come, even in the harshest environments.
Summary
In summary, Sikkens Autobase Plus MM basecoat is the perfect choice for achieving an optimal color match and providing superior protection for your vehicle's paint. With its exceptional coverage, precise metallic control, and sprayability, the product ensures flawless results, whether you're a professional or a car enthusiast. By opting for this paint product, you can enjoy a finish that possesses superb flow, exhibits quick-drying properties, and offers unmatched durability in any weather condition. Don't compromise on quality—choose Sikkens Autobase Plus MM for an exceptional automotive paint experience.